KC Film Spotlight: Lonita Cook
Multi-hyphenate, uber-passionate, Lonita Cook, sat down to answer some questions for us this month! Read on to see what inspired her to produce and critique films, how she supports the local – and national – creative arts community, and what's coming up for her!
—
Tell us about yourself as a creative, producer, and critic in Kansas City…what drew you to this world?
Oh man, what it looks like for a young girl to be influenced by the absolute coolness of David Lynch's Dune, Beetlejuice, The Neverending Story, The Princess Bride, The Last Starfighter, The Monster Squad, Near Dark, School Daze and all the irreverent, golden masterworks of the Hollywood Renaissance: the 1980s.
Mayhem and magic.
The movies (and the music they are intrinsically tied to— like Curtis Mayfield's Superfly) of my parent's glory days, those of my childhood and those of my 1990s young womanhood like The Incredibly True Adventure of Two Girls in Love or Interview with a Vampire were some of the best films ever made.
Lingering.
That is what I try to reproduce as a creative. That's what I'm looking for when I hold myself and others to task as a critic.
Stories that stick with us.
I love film and other arts. My enthusiasm is lifelong. I'm also scrutinizing of producers who use these media to propagandize whether to the detriment or benefit of their consumers. What are they telling us with their stories and how do they construct their narratives to shape us? So I'm a film, TV, theater and culture critic. I contribute to KCTV5, Everyday Northwest in Portland (CW) and Hello Iowa. I have memberships in Critics Choice Association, Alliance of Women Film Journalists and Black Reel Awards.
I'm so in love with creative producing and am currently executive producing a green lit pilot.
I'm also a supporter of filmmakers and other artists. That's the best part.
What kind of projects are you drawn to?
I love community-support programs. I'm the East Central Kansas Rep for Kansas Department of Commerce Creative Arts Industries and one of the programs I facilitate is our Critical Writing Initiative. I serve the boards of a few arts and public orgs like Arts Council of Johnson County advisory, Johnson County Arts and Heritage Museum where I serve as President of the Friends Group, ArtsKC advocacy committee and Johnson County Park and Rec Foundation.
I'm proud to return for year two of the ArtsKC Teri Rogers Filmmaker Grant panel.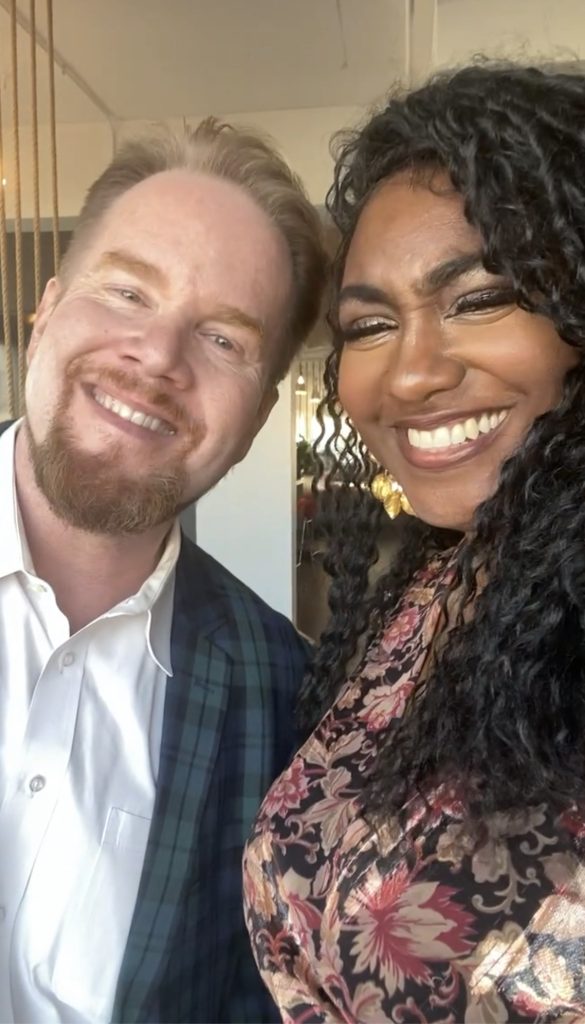 How is it to work in the creative arts in the Greater Kansas City area?
I think this community advocates for itself very well. We know how to join together around a common cause and produce results.
We're an active group of dreamer/doers and create effective projects that tell the story of who we really are.
What's next for YOU?
Just working on elevating what I'm doing now and being a benefit to our local, regional and national arts scenes.
—
Lonita, thank you for sharing with us this month. You are a GIFT to Kansas City. We are so excited to continue to follow along and support you in your journey!