KC Film Spotlight: Vic Dominguez
We are so incredibly grateful that Kansas City local Grip and Director, Vic Dominguez, sat down to answer a few questions for us this month. Check out his KC Film Spotlight, chronicling his journey from student to Grip and Director, sprinkled with name drops left and right – because people deserve their flowers while they are around. Read on to learn more about Vic's production path!
—
I can remember always wanting to work in the film industry. I grew up in front of a TV and just found it fascinating. Never missed DVD commentaries or behind-the-scenes reels from movies, and became very interested in being apart of that. I decided to take a filmmaking class in high school, where my teacher, Cindy Swartz, was the first person to hand me a camera AND the first person to give me confidence in my creative ability. I went on to KCAI to study filmmaking, where Trey Hock was a teacher who really pushed me creatively. From there, I got my first job as a PA on a small feature film where I met Jon DeMonte and Tony Ontiveros – two people who I admire immensely, and I'm very thankful I met them right out the gate. I work regularly with Tony, and that first shoot together was almost 10 years ago! He was the Key Grip on that movie and he noticed my hard work as a PA, as well as my drive and commitment to the art, so I just got picked by him and he immediately started teaching me the basics of being a Grip. And the rest? Is history.
I've been fortunate to have had the opportunity to work on a lot of different projects in my career. I've worked as a Grip on a handful of independent feature films – a recent feature film I was Best Boy on, Head Count, premiered just last week, which is exciting! I got to work with a lot of friends on that project, (Tony Ontiveros, Chris Commons, Meghan Commons, Eric Warren, James Cerven, Chris Knitter, Chris Bylsma, Brad Jarvis, and a handful of others). Brad and I started out as PAs together, so it's really cool to be evolving in our careers and craft while still working together. I was the Key Grip for 2 seasons of Queer Eye, that shoot was a lot of fun and I felt like it was a big growth project for me in terms of my knowledge and skill set. Kansas City is, historically, a commercial town, so I've had the opportunity to work on a number of different ads. Most recently, I've been doing some work with Strange Music – so tons of music videos with a group of creatives I have a great bond with (Cameron Cox, Joe Discacca, and Colby Stempel). They've been kind enough to give me the opportunity to start Directing for them. Directing has always been a goal of mine, so I am very grateful to the team at Strange Music for giving me the opportunity to direct two music videos so far: "Way You Are" and "Nightmare" both by King Iso, both of which I am very proud of.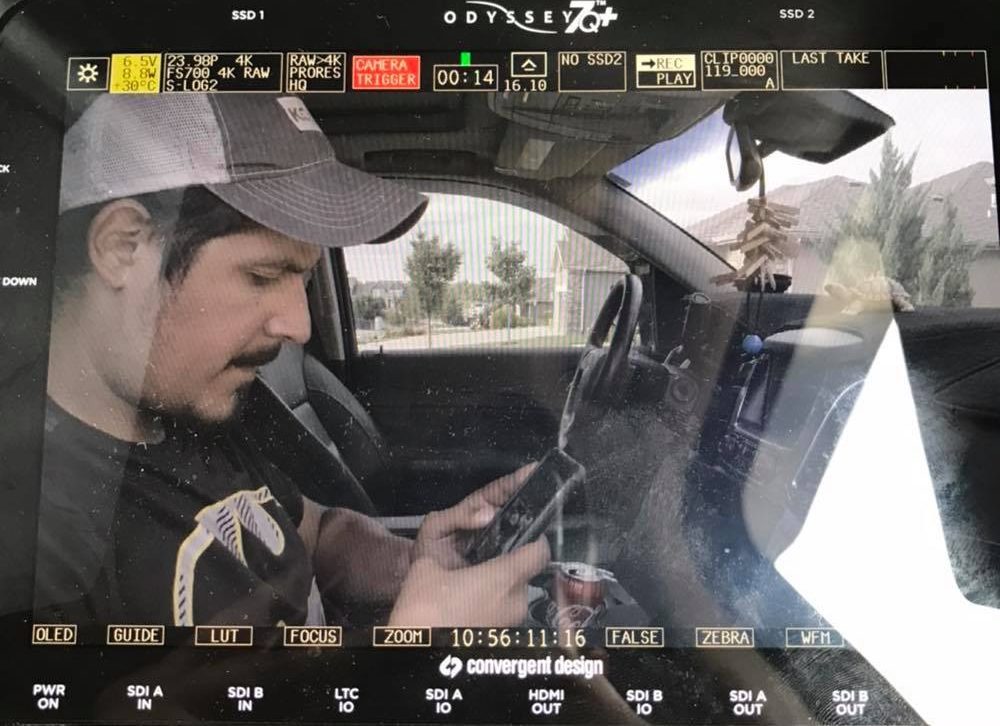 Kansas City is a city on the rise, and honestly, I feel like it's been growing more and more every year since I started working in the industry. We are still considered a small market, but I'm not offended by that because that makes our KC film community tight knit. I work with the same people over and over again, so there's a history and camaraderie with people that makes going to work, feel a lot less like…work. DeVonte Brown is a good friend of mine who, like Brad, started as a PA alongside me, neither of us knowing what the hell we were doing. D and I had conversations back then saying to each other one day we are gonna be more than just PAs…sure enough, here we are – myself a Director, and DeVonte is a great DP. I've been able to gaff and grip for him on projects and he's even DPd a short film that I Directed (We're Not Together).
I think there's a good portion of our community who want to help out and push each other into making the art they want to make, there's a lot of support here. I'm excited to see the KC Film office and others take notice of the Latino American filmmakers and actors. I do hope that one day there will be more opportunities for people of color to grow and become leaders in this community, through film fests or grants, to help get their stories made – and I've even heard a few rumblings about opportunities coming forth in the near future!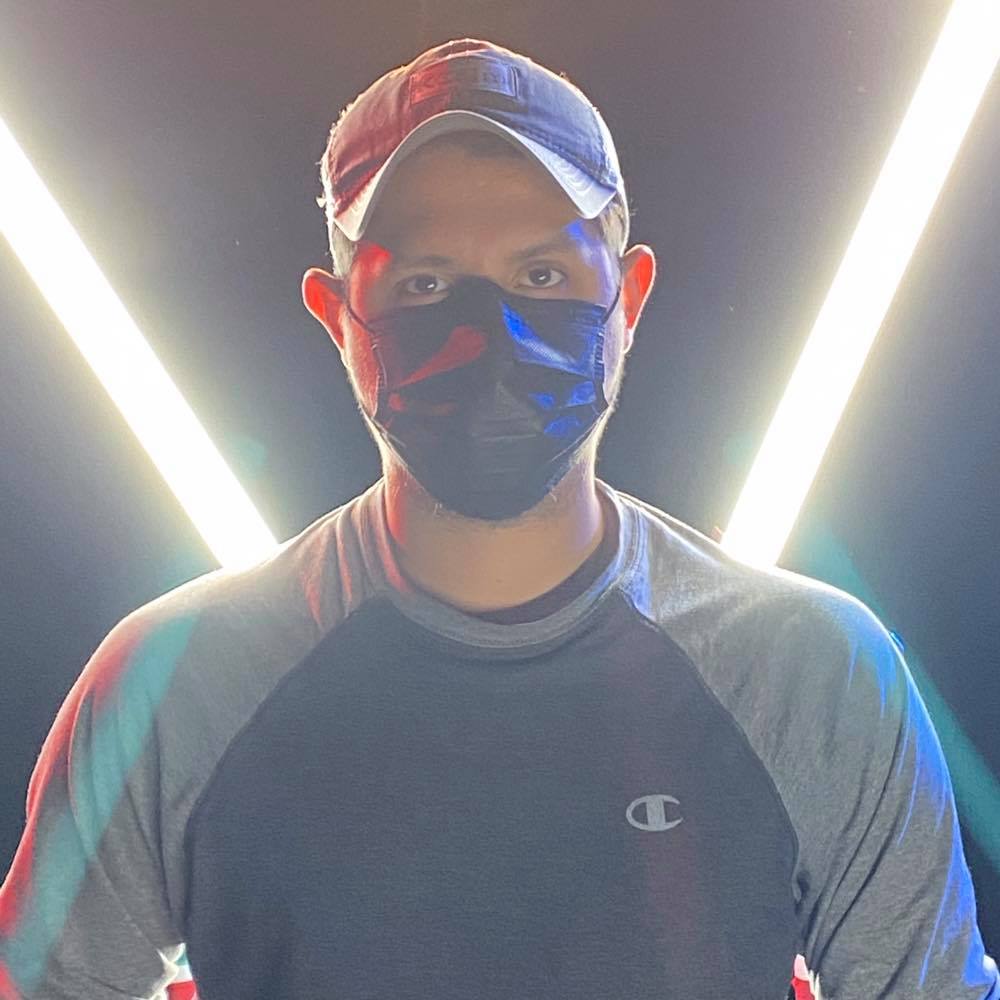 What's next for me? I'm working on 4 different music videos next week! I literally don't have a day off – it's gonna be great. I also have 2 short films I wrote and directed (Hard Cut, and The Bros' Sync) currently in post production. My editors are awesome talented dudes: John Ramirez went to school with me at KCAI, and Cory Cullen who is seriously one of the best editors in town. Once those are finished up, I'll be submitting them into festivals. I'm also working on developing more script ideas with my close friends: Garrick and Lindsey Hall and Ellis Wallace. I've casted Ellis in all of my shorts, I think he's a great actor so I'm excited to continue our collaborative relationship. Oh! And if you are into thrills and chills to go with the season – check out my short film, Michaela!
—
Vic, thank you for sharing with us this month. We are so happy to have you as part of our regional filmmaking community, and are excited to continue to follow along and support you in your journey!